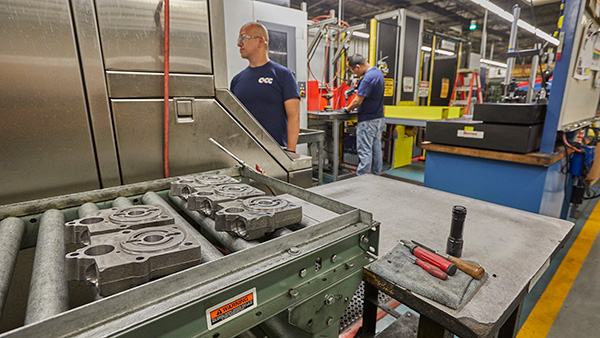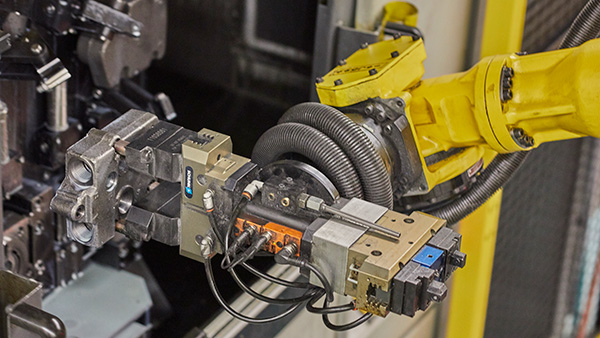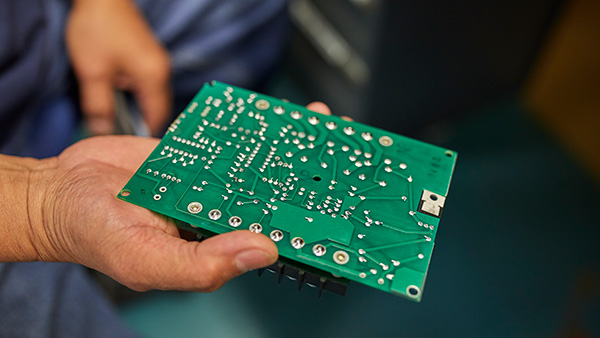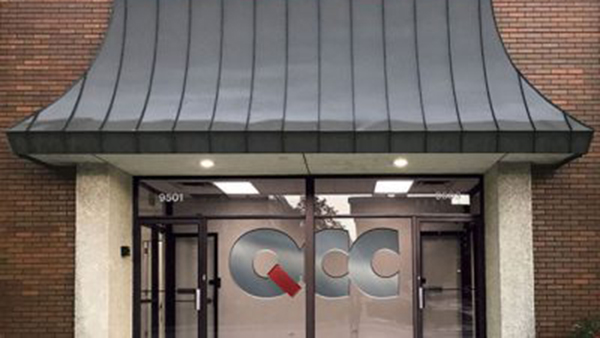 QCC LLC values our customers and respects your privacy. This Privacy Policy applies to information we collect when you use our website (the "Site") and is designed to assist you in understanding how we collect and use the personal information you provide to us. By using this Site, you accept and agree to the practices this Privacy Policy describes.
Information We Collect
When you visit our Site, we may collect Personal Information in a fair and lawful way. The types of information we generally may obtain can include:
Information You Give Us Directly by filling in forms on the Site. This may include name, postal address, email address, telephone number, or similar information that can be used to identify you and is defined as personal or personally identifiable information under applicable law. If you ask to be placed on our email list, we will collect your email address; providing any other information is voluntary. We may also maintain a record of your product purchases.
Information We Get from Your Visit to the Site and the resources that you access—including, but not limited to, traffic data, location data, weblogs and other communication data, including your IP address, browser type, the date and time you accessed or left the Site, and which pages you viewed. Some parts of our Site may use cookies, tags, scripts, or other technologies to collect this information about your general internet usage. See the section below called "About Cookies, Tracking Choices, and Third Party Advertisers" to learn more.
Information Provided to Us When You Communicate with Us for any reason, including information you provide in emails you send us, responses to surveys, and search queries.
Payment Information. We may collect and process payment information from you when you place an order with us, including credit card numbers and billing information, using third-party PCI-compliant service providers. Except for this, we do not collect any financial information from you.
From Third Party Site. If you access any of our Site with your log-in credentials from a social networking site (e.g., Linkedin, Facebook or Twitter) or if you otherwise agree to associate your account with us with a social networking site, we may receive personal information about you from such social networking site, in accordance with the terms of use and privacy policy of the social networking site. We may add this information to the information we have already collected from you via our Site.
How We Use the Information We Collect
We may use the information we obtain about you primarily to enable us to provide our services in the best possible manner. We only use this information in compliance with this Privacy Policy. We never sell your personal information. In addition to the uses identified elsewhere in this Privacy Policy, we may use your personal information to:
Register, manage, and maintain your account on the Site.
Provide products or services you request.
Process, validate, and deliver your purchases (including by processing payment card transactions and contacting you about your orders, including by telephone).
Inform you of relevant future service and product offers.
Provide administrative notices or communications applicable to your use of the Site.
Respond to your questions and comments and provide customer support.
Contact you and deliver information to you that, in some cases, is targeted to your interests (such as our product and service offering); enable you to communicate with us through our blogs, social networks and other interactive media; and solicit your feedback and input. These communications will contain links for preference management and, where appropriate, unsubscribe links should you decide you do not want to receive further communications.
Analyze trends and statistics regarding visitors' use of our Site.
Enforce our Site's Terms and Conditions.
We also use non-personally identifiable information and certain technical information about your computer and your access of the Site (including your internet protocol address) in order to operate, maintain, and manage the Site. We collect this information by automated means, such as cookies and web beacons, as described in more detail below.
QCC only uses your personal information that is necessary for the purposes described in this Privacy Policy, or as permitted by law. If we seek to use the information, we obtain about you in other ways, we will provide specific notice and request your consent at the time of collection.
Information We Share
We may share your personal information with trusted third parties, including service providers under contract who help with our business operations. Such third parties may have access to personal information as needed to perform their functions, but they are not allowed to use it for other purposes.
Where you have provided Personal Information on a Site that is "hosted" or "co-branded" by another company, then that information will be made available to both QCC and the hosting/co-branding company. QCC is not responsible for what the hosting/co-branding company, or any third party with whom you may share your Personal Information, subsequently does with your information. You should review the privacy policy of the hosting/co-branding company to ensure that you are comfortable with how it intends to use and disclose your information.
We may also disclose your Personal Information if we have a good faith belief that such action is necessary to: (a) protect and defend the rights, property, or safety of QCC, employees, other users of the Site, or the public; (b) enforce the terms and conditions that apply to use of the Site; (c) as required by a legally valid request from a competent governmental authority; or (d) respond to claims that any content violates the rights of third-parties. We may also disclose Personal Information as we deem necessary to satisfy any applicable law, regulation, legal process, or governmental request.
In addition, Personal Information we have collected may be passed on to a third party in the event of a transfer of ownership or assets or a bankruptcy or other corporate reorganization of QCC.
Review, Update, or Delete Your Account Information or Profile
QCC takes reasonable steps to ensure that Personal Information is reliable for its intended use; as well as being current, accurate, and complete. As part of maintaining Personal Information which is accurate, current, and complete, we need your help. If you know that your Personal Information, which you have provided to us is no longer accurate or complete, and you cannot update or correct the data via the Site, please let us know by contacting us via the point of contact described. We cannot be responsible for the accuracy or completeness of information whose source QCC does not control.
You may access, update, and amend Personal Information included in your online QCC account or remove web payment information from our database at any time by logging into your account and making the necessary changes.
About Cookies, Tracking Choices, and Third-Party Advertisers
A "cookie" is a text file that websites send to a visitor's computer or other Internet-connected device to uniquely identify the visitor's browser or to store information or settings in the browser. A "web beacon," is also called a Web bug or a pixel tag or a clear GIF. Used in combination with cookies, a Web beacon is an often-transparent graphic image, usually no larger than 1 pixel x 1 pixel, that is placed on a website or in an e-mail that is used to monitor the behavior of the user visiting the Web site or sending the e-mail.
QCC uses cookies and other similar technologies for the convenience of our users. Cookies are primarily used to store a session ID.
QCC uses session ID to ensure the proper functioning and efficiency of our Site. Most Internet browsers enable you to erase cookies from your computer hard drive, block all cookies, or receive a warning before a cookie is stored. Please be aware, however, that QCC site features and services will not function properly without cookies.
We use third-party advertising companies who may place or access cookies on your computer hard drive to distinguish your web browser uniquely and to keep track of information relating to serving ads on your web browser, such as the type of ads shown and the webpages on which the ads appeared. These companies may use information about your visits to this Site and to other Sites in order to provide advertisements about goods and services of interest to you on our Site or on other third party Sites. We also may give third party advertisers the ability to tailor their advertisements on our Site using demographic and preference information we provide to them in aggregate form. This information does not identify you individually.
These companies operate under their own privacy policies and QCC encourages you to be aware of the privacy policies of such companies. QCC does not have control over or access to any information contained in the cookies that are set on your computer by third party advertisers.
Our Site does not respond to web browser "do not track" signals.
How We Protect Personal Information
QCC maintains administrative, technical, and physical safeguards designed to assist us in protecting the Personal Information we collect against accidental, unlawful, or unauthorized destruction, loss, alteration, access, disclosure, or use.
Please note that no electronic transmission, storage, or processing of information can be entirely secure. We cannot guarantee that the security measures we have in place to safeguard Personal Information will never be defeated or fail, or that those measures will always be sufficient or effective. Therefore, although we are committed to protecting your privacy, we do not promise, and you should not expect, that your Personal Information will always remain private or secure. As a user of the Site, you understand and agree that you assume all responsibility and risk for your use of the Site, the Internet generally, the documents you post or access, and for your conduct on and off the Site.
To further protect yourself, you should safeguard your QCC account username and password when on on our Parts Store Site and not share that information with anyone. You should also sign off your account and close your browser window when you have finished your visit to our Site. Please note that we will never ask for your QCC account username or password via email.
California, USA Residents
California law permits its residents to request and receive information about a business' disclosure of certain categories of Personal Information to other companies for their use in direct marketing. If you are a California resident and a user of any of the Site, you can request a copy of this information from QCC by sending an email to Sales or a letter to QCC LLC. at 7301 W. Wilson Avenue, Harwood Heights, IL 60706, Attention: Customer Service. Please include your name and email address in email requests, and your name and postal address in mail requests.
Children's Privacy
We do not knowingly collect or solicit information from anyone under the age of 13. If you are under 13, please do not use the Site. In the event that we learn that we have collected personal information from a child under the age of 13, we will delete that information as quickly as possible.
Visitors from the European Economic Area and the Privacy Shield
The Site is hosted and operated in the United States ("US") and elsewhere in the world. By using the Site, you are consenting to the transfer of your personal information to the US. If you are accessing our Site from outside the US, please be advised that US law may not offer the same privacy protections are the law of your jurisdiction.
General Data Protection Regulation
If you are a data subject in the European Economic Area ("EEA"), you have the right to access, rectify, or erase any personal data we have collected about you. You also have the right to data portability and the right to restrict or object to our processing of personal data we have collected about you. You may withdraw your consent at any time for any data processing we do based on consent you have provided to us.
To exercise any of these rights, contact us at info@qccorp.com or QCC LLC., 7301 W. Wilson Avenue, Harwood Heights, IL 60706. We will respond to your request within 30 days. We may require additional information from you to allow us to confirm your identity. Please note that we store information as necessary to fulfill the purposes for which it was collected, and may continue to retain and use the information even after a data subject's request for purposes of our legitimate interests, including to comply with our legal obligations, resolve disputes, prevent fraud, and enforce our agreements.
If you have any issues with our compliance, you have the right to lodge a complaint with an EEA supervisory authority.
How to Contact Us
You can direct questions regarding this Privacy Policy to QCC by emailing us at info@qccorp.com or by letter to QCC LLC. at 7301 W. Wilson Avenue, Harwood Heights, IL 60706, Attention: Customer Service. Please include your name and email address in email requests, and your name and postal address in mail requests.
---